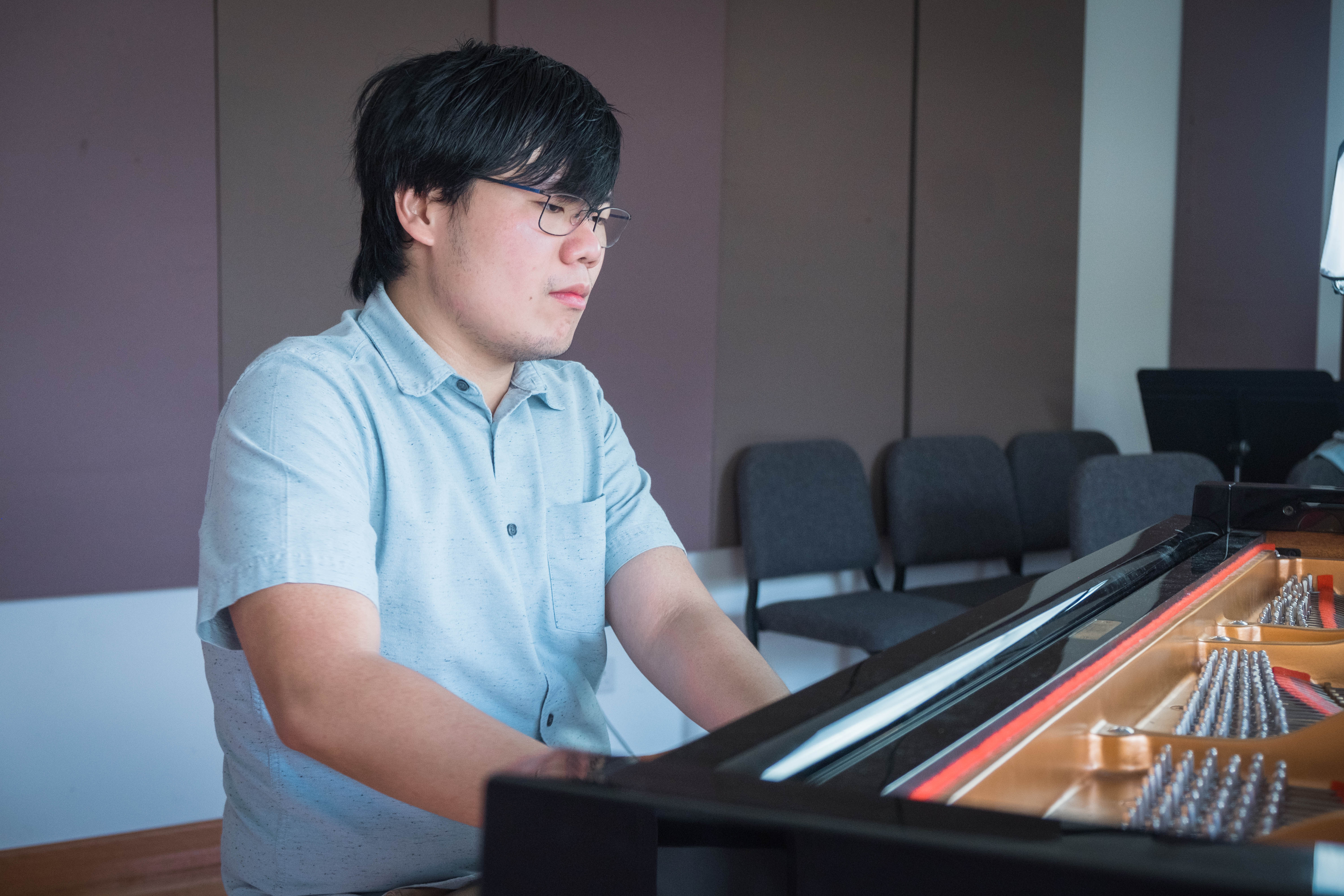 Tzu Kuang Tan is a third year pianist pursuing his Bachelor of Music at the Yong Siew Toh Conservatory of Music under Mr Albert Tiu. He began his musical journey at the age of 12 after being inspired by Malaysian concert pianist Yong Sue Yi, also previously under the tutelage of Mr Tiu.
From then on, Tzu Kuang studied under Wah Yi Shuen and Loo Bang Hean who continued his interest in music. He has won first prizes in the Roland Music Festival and also prizes from the Malaysia Youth Music Festival, Euroasia Piano Competition, and the UCSI International Piano Competition. Tzu Kuang is currently a finalist of the Yong Siew Toh Conservatory Concerto Competition where he will be playing Macdowell Piano Concerto No.2 in D minor with the Conservatory Orchestra later this year.
As a huge believer of spreading the love of music, Tzu Kuang has organized various music making and music collaboration workshops for hospitals and youth orchestras. He has collaborated with artists such as Menno van Woerkom whom he'll be working with in his newest concert series in 2018 also premiering his own compositions together. His interests extend beyond the realm of classical music – he has been involved in the production and staging of a musical and dabbles in jazz as well, taking on the role of lead singer in NUS jazz band.