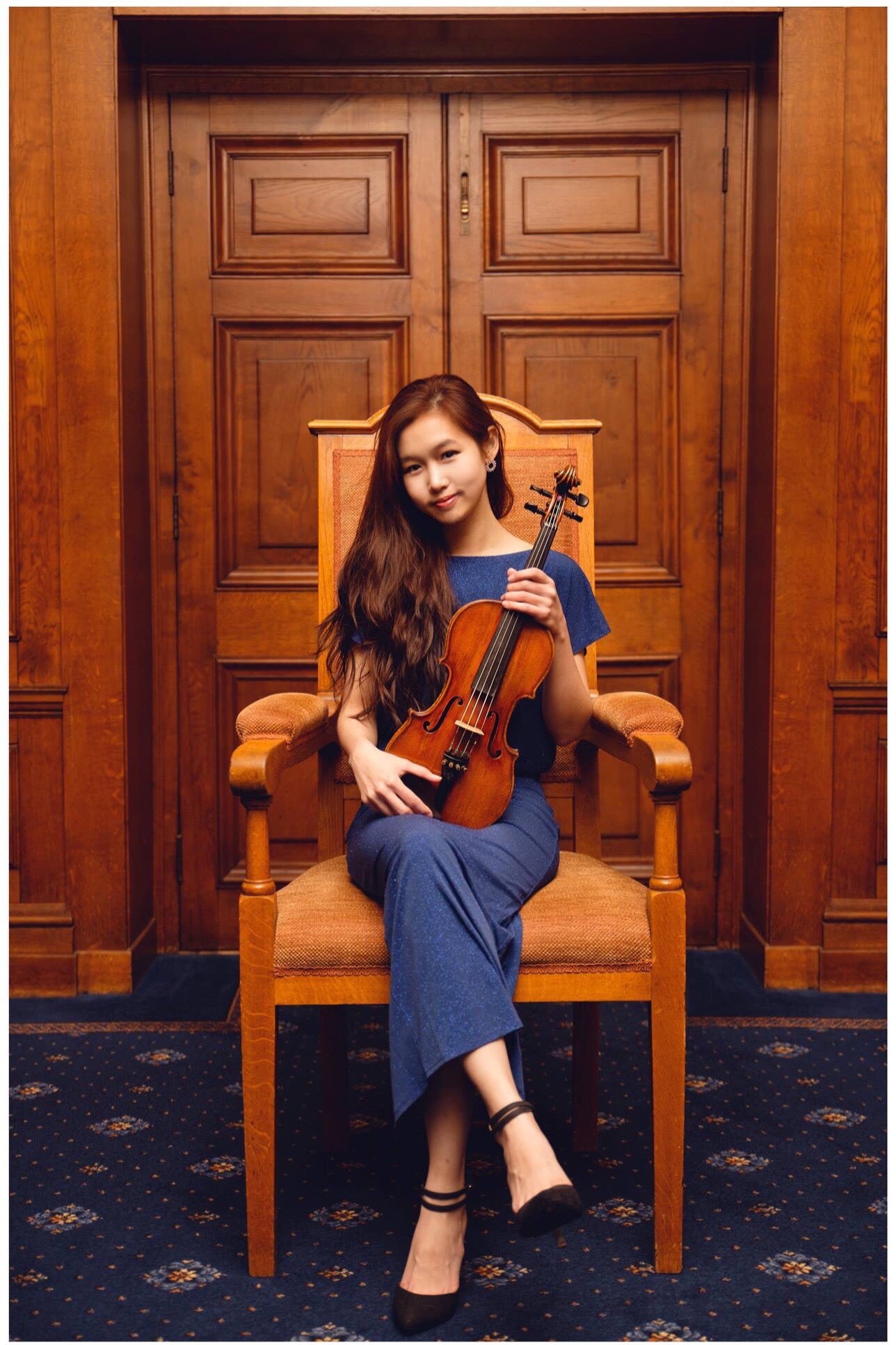 Leong Siong Quen was born in 1992 in Seremban, Malaysia. At the age of 4, she first began her musical training on the piano after requesting for her own lessons from her brother's piano tutor. She then began her violin studies at the age of 9 at the recommendation of her piano tutor. After only two years, she gained a place at the prestigious specialist music school, Chetham's School of Music, Manchester with a scholarship to study violin with Eyal Kless and later with Wen Zhou Li. Here, she performed regularly in many concerts and recitals, and was especially active with her chamber music groups who were invited to play at the 2004 Lincoln Festival and at the 2010 and 2013 RNCM Chamber Music Festivals where they gave the premier performance of Lloyd Coleman's String Quartet. As a member of the Chetham's Symphony Orchestra, she has also performed in venues such as Windsor Castle, Royal Festival Hall, Cadogan Hall, Isle of Man, and Bridgewater Hall among others, and for distinguished guests such as members of the British Royal Family.
In 2011, Siong Quen received another scholarship to study at the Royal Northern College of Music in
Manchester where she completed her Bachelor of Music (Hons) with Alexander Sitkovetsky. During her studies, she has been an active participant at numerous famous international festivals and courses such as Salzburg Music Festival, Haus Marteau Meisterkurs, New Virtuosi and the Singapore International Violin Festival. Among the renowned musicians with whom she has had the chance to work with are Renaud Capuçon, Pavel Vernikov, Vadim Repin, Svetlana Makarova, Yair Kless, Peter Zazofsky, Gordon Back, Itzhak Rashkovsky, Robert Rozek, Henning Kraggerud, and many more.
Upon returning home, Siong Quen has been an active performer, freelancing in numerous orchestras and ensembles such as the Selangor Symphony Orchestra and the Kamerata KL, as well as appearing as an invited guest player to performances with chamber groups such as the Virama Ensemble. She is also very active in her own solo performances. In 2016, Siong Quen was the Gold Prize winner at the Euroasia Strings Competition (Open Category – Senior), as well as winner of the 1st Prize and Senior Category Patron Prize Awards at the 10th Malaysian Youth Music Festival (Young Artists Solo Performance), also in the same year. She was also the 2nd Prize winner, at the International Ipoh Music Festival 2017 (Solo Competition: Open Category – age 18 & above).